This year the Online Journalism Awards feature 42 awards, including 13 with a total of $56,000 in prize money.
These prizes are made possible by the John S. and James L. Knight Foundation, the University of Florida, McKinsey Publishing, Journalism 360, the Agora Journalism Center at the University of Oregon's School of Journalism and Communication, and SmartNews. Their awards honor general excellence, engaged journalism, data journalism, visual digital storytelling, investigative journalism, public service, technical innovation and climate change reporting.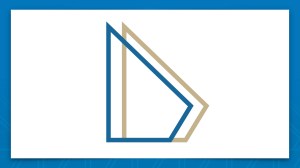 October 8, 2020
|
Online Journalism Awards
The 2020 Online Journalism Awards represent the best in digital journalism from the past year. Looking through the finalist projects is like digging through a gold mine of inspiring journalism—you'll find everything from collaborative investigations that involved reporters around the ... Read More
October 8, 2020
|
Online Journalism Awards
Now in its 21st year, the Online Journalism Awards' Excellence in Immersive Storytelling category has a wide collection of innovative stories competing for the "Nerd Knife," a.k.a. the shiny glass trophy.
The diverse finalists projects include pieces on air pollution, ... Read More
October 8, 2020
|
Online Journalism Awards
It is a pleasure to announce the recipient of the 2020 ONA Community Award is Doug Mitchell, honored for his decades-long dedication to increasing diversity in radio and creating community and mentorship opportunities for journalists of color and young journalists.
Doug Mitchell ... Read More