For the 2023 OJAs, seven awards come with a total of $58,000 in prize money, courtesy of The University of Florida College of Journalism and Communications, 3M, the University of Oregon School of Journalism and Communication's Agora Journalism Center, McKinsey Publishing, John S. and James L. Knight Foundation, James W. Foley Legacy Foundation and SmartNews. These awards honor science reporting, community-centered journalism, investigative data journalism, service journalism, climate change reporting, conflict reporting and general excellence.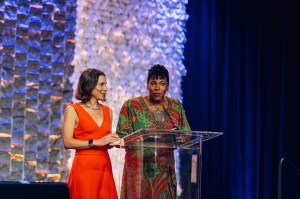 September 19, 2023
|
Karolle Rabarison
The Online News Association (ONA) honored 194 winners and finalists across 23 categories in the 2023 Online Journalism Awards. See all the winning projects and look back on this year's awards ceremony in photos. All official ONA photos in this ... Read More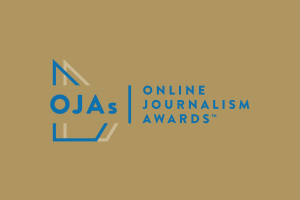 August 27, 2023
|
Karolle Rabarison
The Online News Association (ONA) is thrilled to celebrate the winners in the 2023 Online Journalism Awards, the only comprehensive set of journalism prizes honoring excellence and digital innovation around the world.
Winners across 23 categories were announced on Aug. ... Read More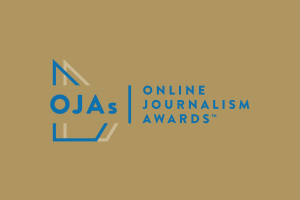 August 11, 2023
|
Karolle Rabarison
We are delighted to announced the 2023 recipients of the ONA Community Award, the James Foley Award for Conflict Reporting, the Impact Award and the Rich Jaroslovsky Founder Award. Part of the annual Online Journalism Awards showcase, these awards go ... Read More
The OJA special awards recognize outstanding leaders, projects, innovation and overall contributions to ONA and the journalism community
Honoring a digital journalist who produces excellent reporting under the most challenging conditions, covering war, corruption, crime, culture and politics in countries around the world.
Honoring a senior-level individual who has made lasting contributions to the field of digital journalism through and who exhibits extraordinary commitment to the mission, value and vision of ONA.
Honoring a person, small team or community in online journalism that has made outsize contributions to these communities or workplaces, particularly those who create and foster an inclusive environment that allow journalists to do game-changing work.
Honoring a trailblazing individual whose work in digital journalism and dedication to innovation exhibits a substantial impact on the industry.