About the Project
Around 5 p.m. on Feb. 4, 2021, roughly 70 miles north of Libya, a white reconnaissance plane with a camera on its underside circled a raft that was carrying over a hundred desperate migrants trying to cross the Mediterranean Sea to reach Europe. The surveillance footage from the airplane's camera was transmitted live to an office in Warsaw, Poland, at the headquarters of Frontex, which is the European Union's border patrol agency.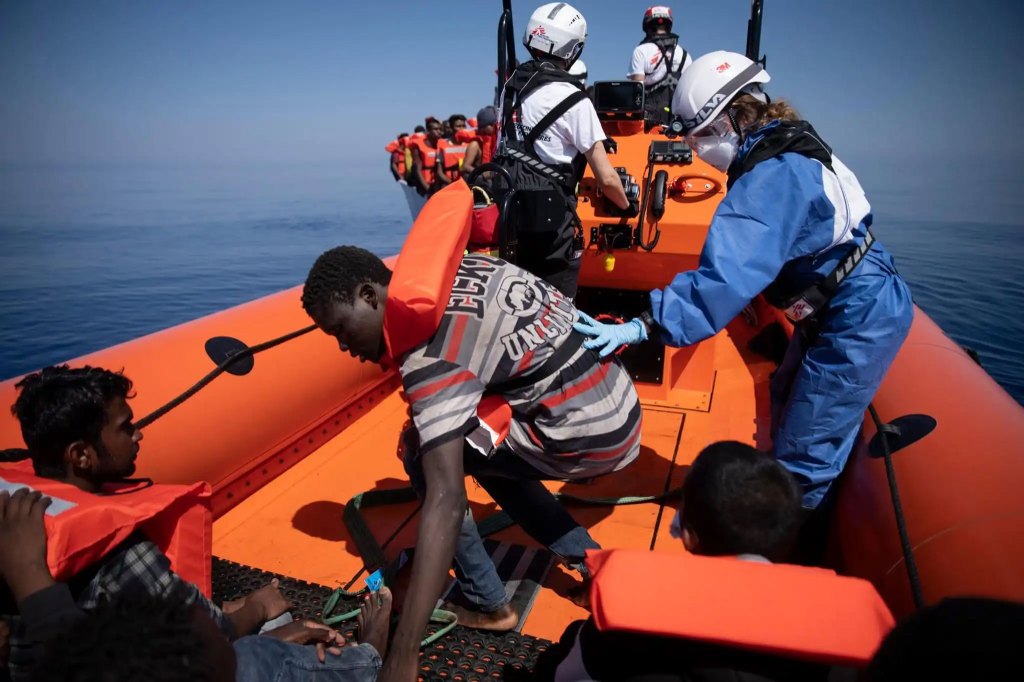 Two hours later, thanks to this surveillance footage, a Libyan Coast Guard cutter caught up with the migrants and ordered them to stop even though they were well outside of Libyan waters. The armed officers then took the migrants on board, beat them savagely, and carried them back to the one place they did not want to go: Libya's gulag of detention centers. Weeks later, Aliou Candé, one of the young migrants captured that day, was shot to death inside the most notorious of Libya's migrant jails.
Efficient and brutal, the at-sea capture and the internment and frequent the killing of these migrants are what European Union officials hail as part of a successful partnership with Libya in their "humanitarian rescue" efforts across the Mediterranean. For many, though, the true intent of this joint campaign is less to save migrants from drowning than to stop them from reaching European shores — at any human cost.
Since the migrant crisis started in 2015 and hundreds of thousands of people began crossing the Mediterranean Sea, European officials have relied heavily on the Libyans to stem the flow. Not only did the E.U. equip and train the Libyan Coast Guard, it also lobbied the United Nations maritime organization to recognize an enlarged search-and-rescue zone so that the Libyans could have wider reach off their coast.
The story of Aliou Candé's life and death, and the blood on the hands of the European Union, was told in the New Yorker magazine, work that won a series of prizes — the George Polk Award for International reporting, as well as both an Overseas Press Club and Investigative Reporters and Editors award.
The accompanying documentary film by Ed Ou of The Outlaw Ocean Project was critical to the celebrated reporting, and it garnered its own handful of prominent awards, including Documentary of the Year honors from the National Press Photographers Association and Pictures of the Year International.
Ou, named POY's Storyteller of the Year for 2022, spent three weeks aboard a Doctors Without Borders rescue ship on the Mediterranean. The ship was looking to save the lives of migrants crossing the sea from Africa to Europe, from misery to maybe the miracle of a job, a bed, a meal.