About the Project
With misinformation spreading as quickly as the coronavirus itself, we saw an urgent need to illustrate complicated scientific concepts in a clear way to help readers assess risk and empower them to stay safe.
An airborne virus that spreads through particles and droplets was a perfect candidate for 3-D and spatial analysis, and the subject matter allowed us to present the data in its true form using immersive storytelling on multiple platforms. Through WebGL and augmented reality, these stories demonstrated how infectious aerosols can move in three spaces of vital interest to public health: within the fibers of a face mask, on an airplane and in a classroom.
1. Masks Work. Really. We'll Show You How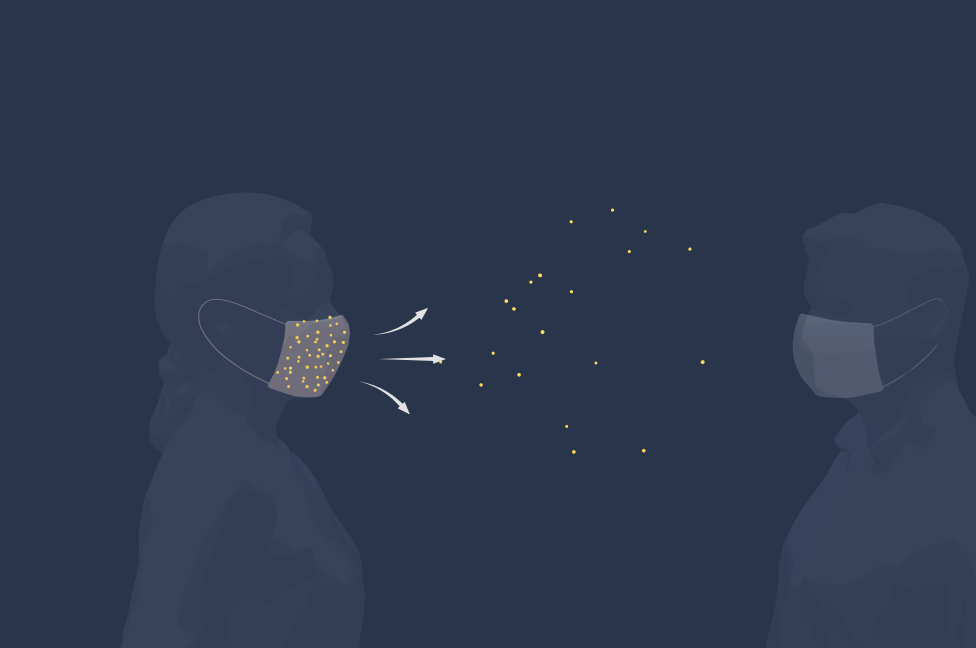 This project allowed readers to see the protection masks can provide, turning an abstract notion of safety into a tangible visual explanation.
The reporting was based on interviews with aerosol experts, and the backbone of the presentation was a 3-D animation at the particle scale, which let readers see the individual fibers of a mask and an N95 respirator. The animation moved through the physics of filtration at work at a microscopic level to show that even though the material of these masks looks thin, they can trap viral particles effectively.
2. How Safe Are You From Covid When You Fly?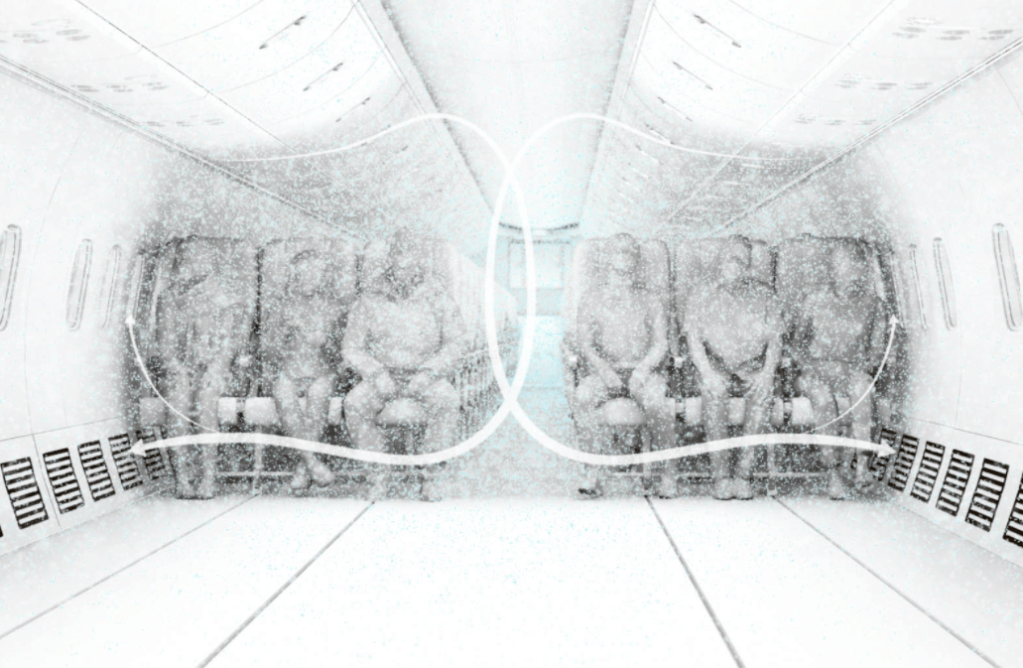 Travel was one of the first activities to halt during the pandemic. As Covid restrictions eased in the early spring and the rate of vaccinations accelerated, millions of people began flying again, and how air flows on a plane became a crucial factor.
To understand the risks of exposure to airborne viral elements in flight, we recreated a detailed 3-D model of a single-aisle Boeing 737 — one of the most popular aircraft — from a series of technical drawings, photographs, interviews with company engineers and in-person inspections. An expert at George Mason University helped simulate the movement of two million air particles within the plane, factoring in the contours of the physical space, the speed and density of viral particles in air molecules and a range of complex motion dynamics.
The resulting project guided readers through the plane's ventilation system — from when air is pushed in from the outside, to what happens once it's inside the cabin, how it gets sucked out and recycled back, and how it escapes through exhaust valves.
3. Why Opening Windows Is a Key to Reopening Schools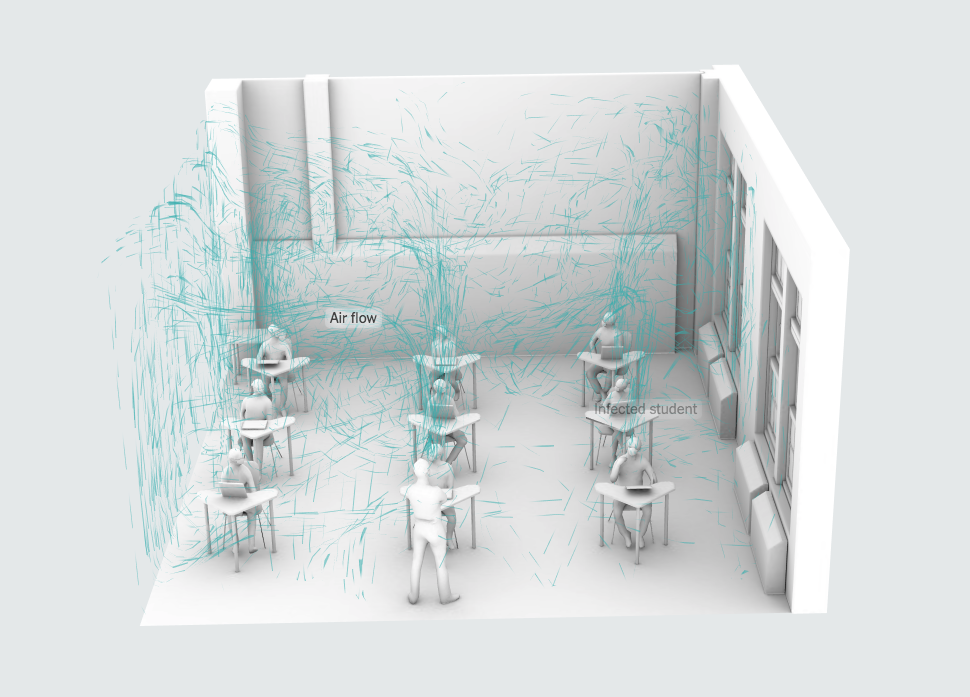 As schools considered reopening for in-person learning, we built on our experience simulating particles and airflow to illustrate the simple steps schools could take to reduce coronavirus exposure.
We gained access to a Harlem classroom to take precise measurements and construct a 3-D model of the space. We worked with an engineering firm to show how air would move around the room under different scenarios, how infectious aerosols might build up in the space, and, crucially, how to reduce them.
Reporting with leading experts in ventilation and New York City's school reopening plan helped place the data in context.