About the Project
The Marshall Project covers both criminal justice and immigration enforcement in the United States, recognizing the latter as essentially a parallel criminal justice system with its own police, courts and detention centers. Over the past year, our focus on immigration has become more acute, with the issue defining the current administration and its Justice Department's tough-on-crime approach. Rapid changes in our nation's immigration laws call for an urgent public need for strong, fact-based reporting on the issue.
This year, four stand-out data analyses and one innovative feature from The Marshall Project demonstrated the necessity of this coverage. We have called this series, "Crime and Deportation: Debunking the Myths that Drive Our Immigration System."
"More Immigrants Are Giving Up Court Fights and Leaving the U.S.," by staff writer Christie Thompson and data reporter Andrew Calderon, was published in partnership with POLITICO on May 8, 2019. Thompson and Calderon revealed that the number of immigrants who have applied for "voluntary departure"—a discretionary form of relief by which immigrants leave the United States on their own, without a deportation on their record, instead of fighting their case in court—has soared since the election of Donald Trump.
In our second story, "Trump Tried to Deport People Faster: Immigration Courts Slowed Down Instead"—also published in partnership with POLITICO—veteran immigration journalist Julia Preston and Calderon documented how a series of policy changes implemented by the Trump administration, intended to speed deportation decisions, have instead caused a massive backlog in our immigration courts. Their story builds on Preston's larger body of work documenting systemic failures in our immigration system. This piece helps expose where intention, policy and implementation fail to align.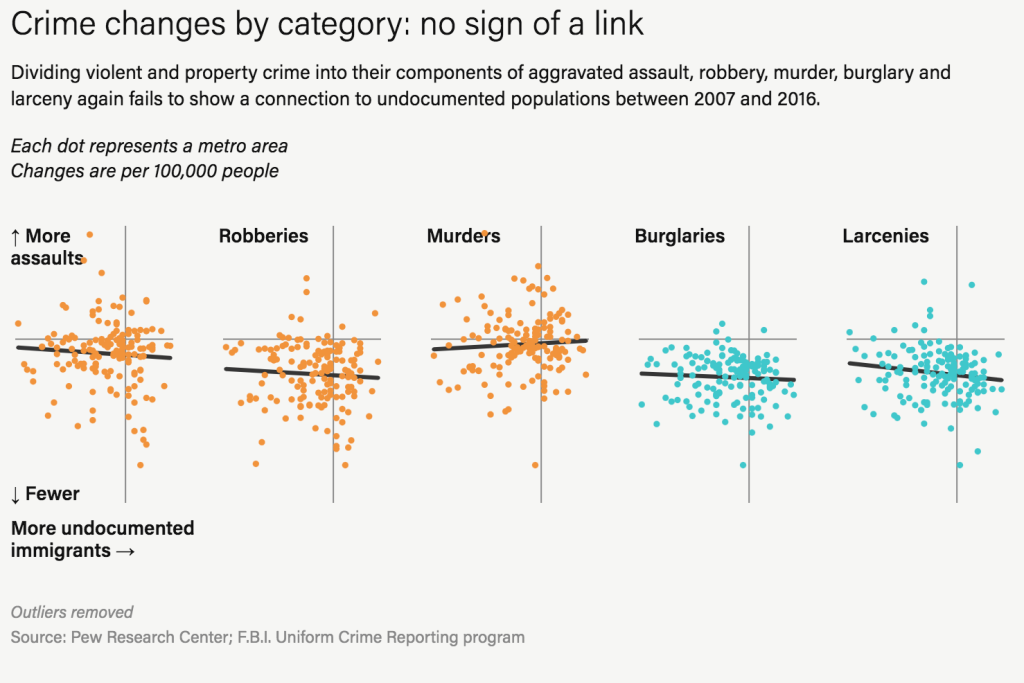 In our third story—"Is There a Connection Between Undocumented Immigrants and Crime?," published in partnership with the New York Times's The Upshot—senior data reporter Anna Flagg analyzed crime rates and new estimates from the Pew Research Center of undocumented populations by metropolitan area, revealing that growth in illegal immigration does not lead to higher local crime rates.
The fourth story, "Do Deportations Lower Crime? Not According to the Data," which also ran with the New York Times's The Upshot, showed that ICE deportations under the Secure Communities program—in which local police collaborate directly with ICE to deport any undocumented immigrants they detain—did not reduce crime rates, regardless of how aggressive deportations were in a given area.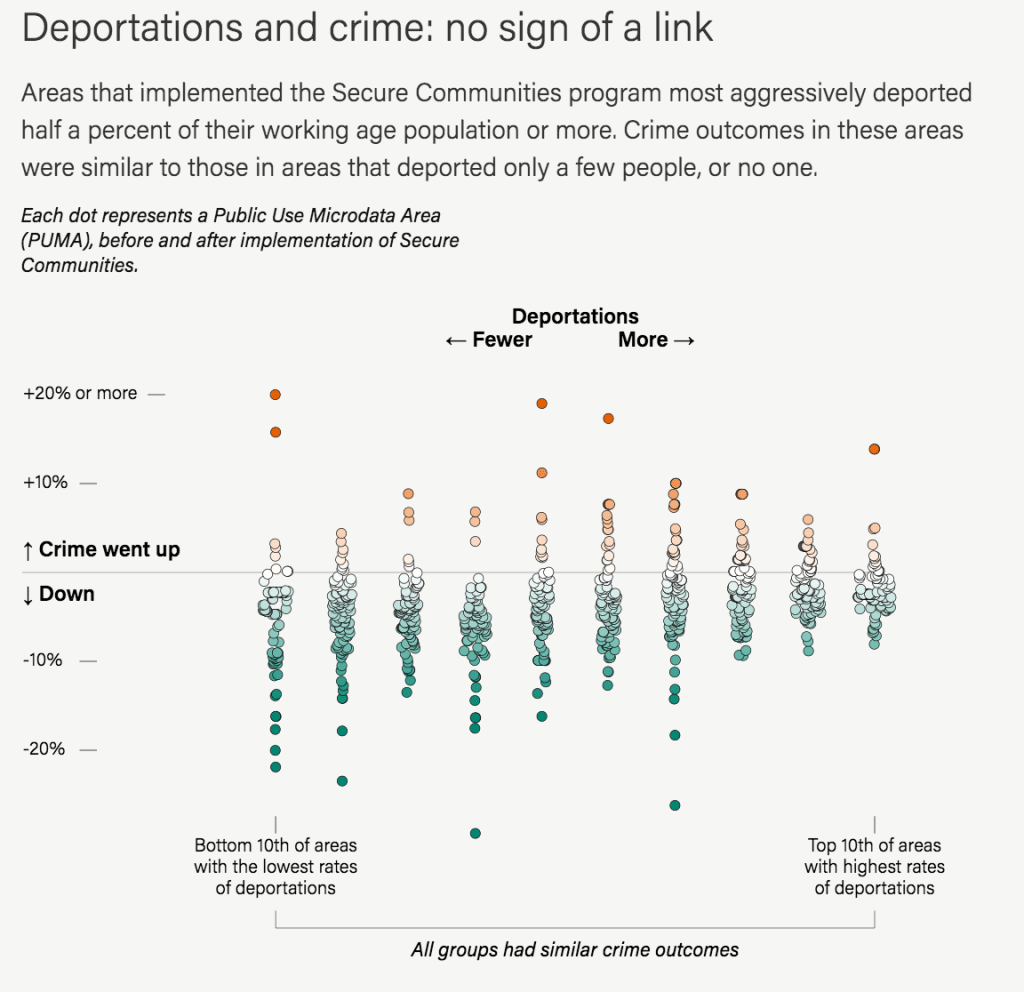 The fifth piece, "Detained," a multimedia immersive published in partnership with The Guardian, traces the origins of detention decades earlier than most news organizations have extended. Blending video, data visualization, interactivity and text, "Detained" takes viewers on a multi-decade journey that begins with a makeshift response to a humanitarian crisis, and ends with the emergence of the world's largest immigrant detention system.