Judges comments
This early report on the Capitol intrusion offers complete storytelling of the day that allowed listeners to form their own opinion versus being told how to feel about the event. Very detailed and well-paced unpacking of the situation from multiple vantage points.
About the Project
We all saw the shocking events of Jan. 6 unfold in videos and photos, snapshots of a chaotic day. But we still had so many questions in the days and weeks afterwards: Why weren't there more police? What were they doing in these videos we saw? Why didn't more people expect this violence? And what was happening behind the scenes?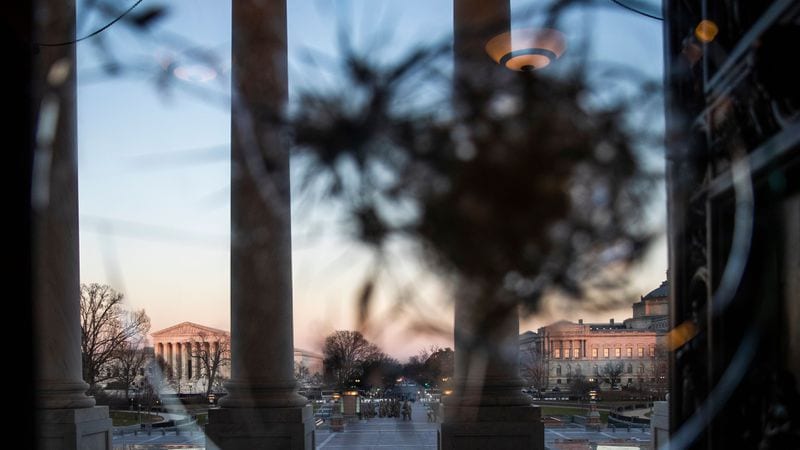 We reconstructed the day with interviews and reporting from The Washington Post newsroom, talking to lawmakers, journalists and law enforcement officers. The intimacy and immediacy of the audio format makes listeners feel as if they were there. We produced and published this story quickly, coming out less than two weeks after the Capitol insurrection, but in the months since this episode ran on Post Reports, it's taken on new resonance as many Republicans have sought to downplay or forget the deadly events of that day and the people who incited them.
This story was produced by Ted Muldoon, Martine Powers and Rennie Svirnovskiy. It was scored and mixed by Ted Muldoon and edited by Maggie Penman. Credit goes to police reporter Peter Hermann, who made possible the stunning interviews with D.C. police officers. There was also reporting from Marissa Lang and Rebecca Tan, who were outside the Capitol, Bill O'Leary and Rhonda Colvin, who were inside, and national investigative reporter Carol Leonnig. Also, some of the tape and revelations came from our colleagues Dalton Bennett, Kate Woodsome, Libby Casey, Amy Brittain, and Emily Davies.

---