About the Project
Discussion about gender discrimination in the work force usually focuses on the wage gap between men and women. In Canada the most commonly cited statistic is 13 per cent: the difference in hourly rate between all women and men in the labour force. It's a number that critics dismiss as overly simplistic, and ignores differences in fields and job experience.
Two and a half years ago, The Globe and Mail set out to better understand whether men and women doing the same job at the same organization are being compensated differently. In Canada, salary information is generally confidential — but there's one exception: many high-earning public sector workers are subject to "Sunshine Laws." Once a year, their name, salary and often job title is released. This includes government, colleges and universities, public corporations, health and transit agencies, and some not-for-profits.
Over the course of a year, The Globe collected thousands of records from across Canada. In total, 244 institutions with nearly 90,000 employees are represented in this dataset. The Globe then married these records with data provided by Statistics Canada on the gender probability of first names. Because names are not a reliable indicator of race, we then manually researched more than 1,000 of the highest earners to determine their background. The Globe's analysis is the first of its kind and the most detailed picture available of where women stand in the Canadian workplace.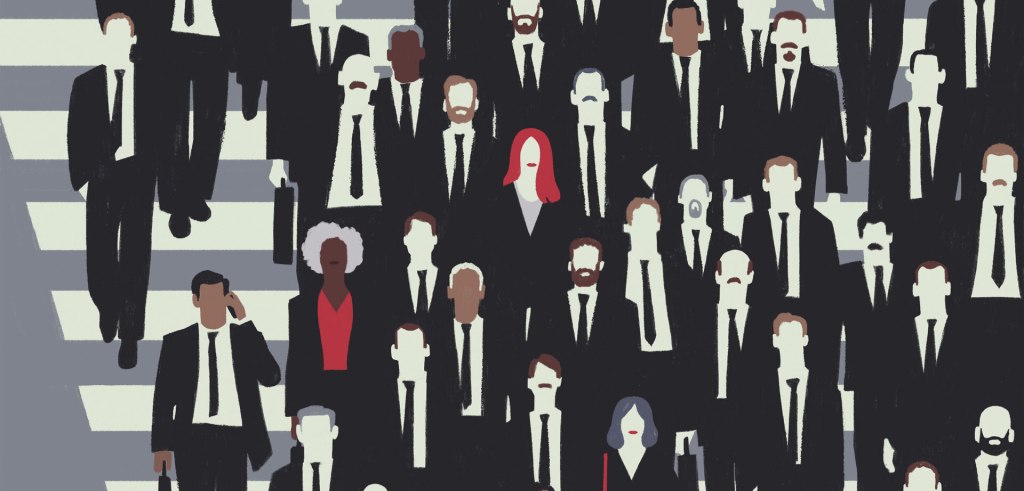 What was clear is that, while the wage gap was an issue, the bigger problem was the sheer lack of women. The lack of female CEOs and women on boards has always attracted a lot of media attention, but The Globe's analysis found women's careers are stalling out many rungs belong the executive level. Women were underrepresented in almost every leadership, decision-making and management role: among supervisors, managers, directors, executive directors, deans, vice-presidents and presidents.
By focusing solely on salaries, we have been missing a much bigger problem. Women aren't making it to the top, because they haven't been making it through the middle. This was a Power Gap.
There isn't one statistic that can capture all of this. Our datasets for each institution are available for readers to search and cross-reference, and were summarized into key graphics optimized for sharing on social media. Readers can assess each work place — as well as the overall sector — on its overall wage gap and representation numbers, as well as the gender divide at different salary bands and job titles.
Following the series, the federal government pledged $172-million to collect better data on race, gender and sexual orientation. Also, the Ontario government — in addressing a story included in the series — acknowledged the harm done to the careers of female public servants following years of bullying, sexism and harassment by a director that faced few repercussions. Finally, 20 of Canada's largest law firms have pledged to voluntarily release wage gap data, as a result of The Globe's reporting.
Because you can't fix what you can't see.