About the Project
Two decades ago, Illinois passed legislation intended to protect students from being locked away in stark rooms as punishment or physically restrained to get them to behave.
The law was well-intended and, nationally, it was well-regarded.
Only it didn't stop the mistreatment of children, especially those with behavioral or intellectual disabilities. While there was a law, there was no state oversight to ensure it was followed. Government failed at every level: local school officials didn't follow the law and state education officials provided no monitoring of it.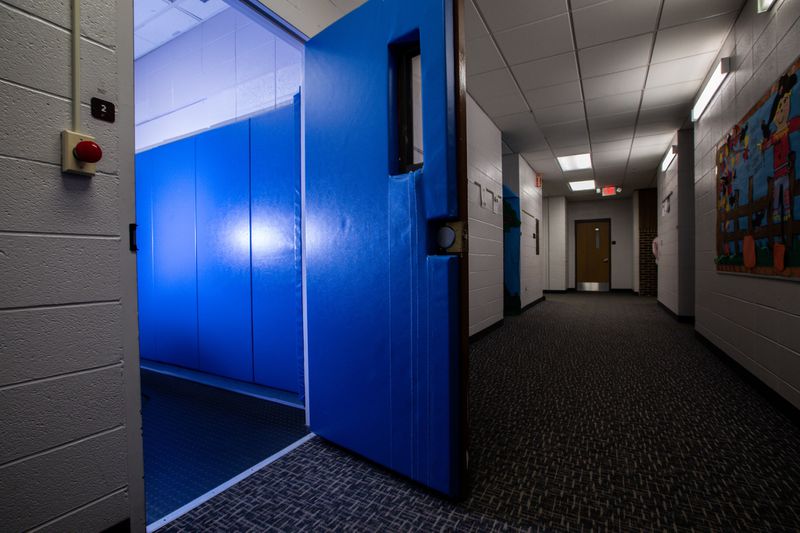 The unlawful use of seclusion and restraint would have continued with impunity if an ambitious three-part investigation by the Chicago Tribune and ProPublica Illinois hadn't uncovered the abuses and inspired sweeping, concrete change.
The Quiet Rooms project was built on an impressive foundation of documents and data – the result of nearly 300 public-records requests with school districts for documents that the law required be completed every time there is a seclusion or restraint. These reports provided a disturbing view into the realities of these rooms as children, some as young as 5, were secluded, sometimes for hours — crying, screaming, wetting themselves, tearing at the padded walls.
Ultimately, a team of journalists would enter information from more than 50,000 pages of records describing what interventions were used at schools, for how long and why. This painstaking work resulted in the first-ever database detailing the use of seclusion and restraint in Illinois schools: more than 35,000 incidents in 15 months. Reporters traveled the state to interview more than 120 people, including children and families as well as school administrators, teachers and other workers. And they underwent training in physical restraint techniques and behavior management alternatives.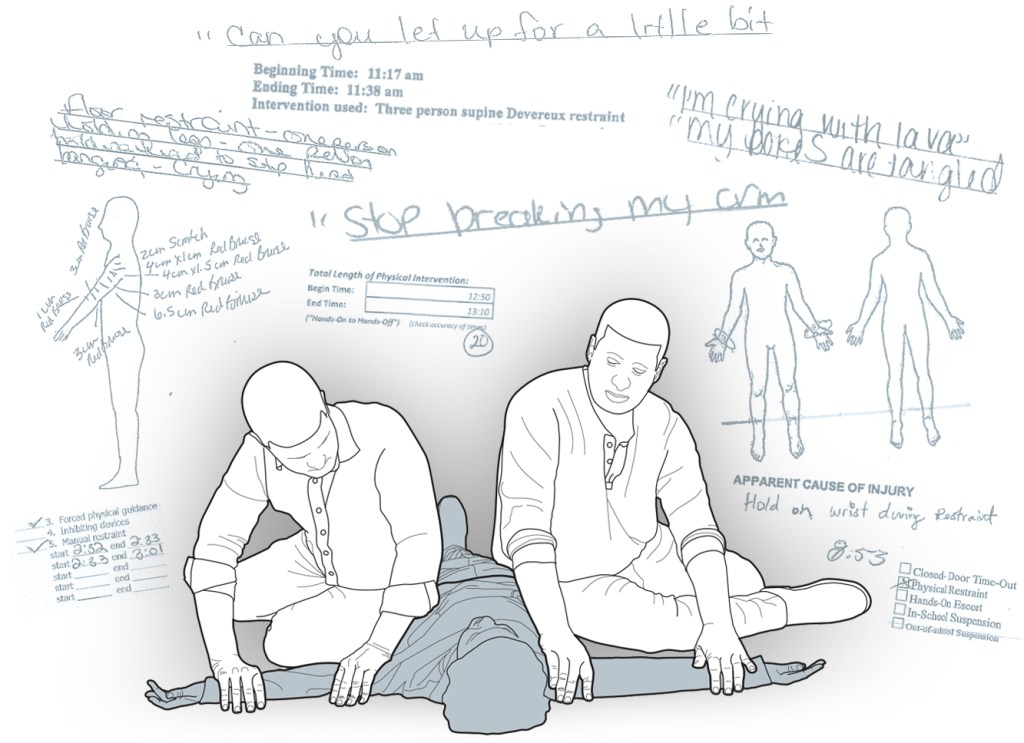 Illinois law permits seclusion and restraint only when students are in danger of harming themselves or others. But the reporters' analysis showed the law was being violated in one out of every three seclusion incidents; for restraint, the violation rate was one in four.
Children were sent to isolation for reasons as trivial as refusing to do classwork or throwing Legos. School employees used seclusion out of frustration or as punishment. Dangerous physical restraints were employed without adequate reason or training.
The Illinois State Board of Education did not know about the overuse and misuse of seclusion and restraint because it did not monitor the interventions. State education officials didn't request the reports or even data that would have signaled possible overuse. They failed to monitor the schools even though they had reason to believe there could be concerns: Past federal data showed Illinois used the interventions more than any state in the country.