About the Project
Un(re)solved takes many shapes, including through an interactive experience and an augmented-reality installation. For the first time, Un(re)solved makes available a comprehensive list of all victims whose cases were re-examined by the Department of Justice — categorizing each case by decade, state or themes that illuminate patterns.
To lead Un(re)solved's creative vision, FRONTLINE partnered with Ado Ato Pictures, a premier mixed reality studio founded by artist, filmmaker and technologist Tamara Shogaolu. Shogaolu rooted Un(re)solved in the powerful symbolism of trees; by turning the forests depicted throughout Un(re)solved into beautiful spaces, she sought to reclaim them for African Americans and to honor the victims. Shogaolu was also inspired by the African American tradition of quilting; among enslaved African Americans forbidden to read or write, quilts provided an important space to document family stories. The interactive experience uses WebGL to build a three-dimensional environment of a quilted forest, allowing users to travel through the forest as they act as a source of light – essentially "turning the light of truth upon these stories," as Ida B Wells says. Since Shogaolu wished to reclaim the forest for future generations of Black people and subvert its dark symbolism, the interactive web based experience also uses voice recognition technology through an AR app to have users participate in the storytelling.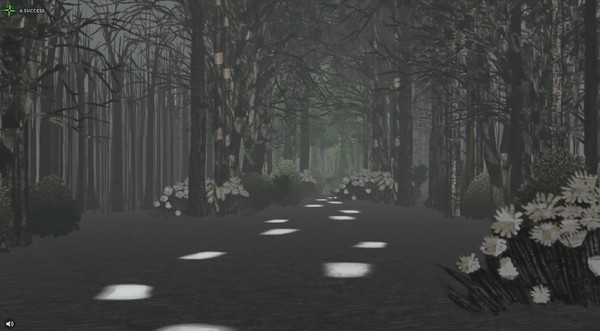 Un(re)solved serves as "lived journalism" — something users can experience physically. By encouraging audiences to speak the names of the victims, Un(re)solved brings the stories of the past into the present day. Through an augmented, audio-driven journey, the names inscribed on the panels transform into people in the real world.
Un(re)solved's installation has been shown at the Rosa Parks Museum, the Two Mississippi Museums, DuSable Museum of African American History and the Boston Museum of African American History. In addition to a large-scale exhibit with more than 150 names, a more portable, single-panel version features approximately a dozen names.
To expand the audience reach of Un(re)solved, FRONTLINE collaborated with PBS LearningMedia —a trusted repository of high-quality digital learning content for teachers with nearly 2 million registered users. With the help of award-winning educator Alysha Butler, PBS LearningMedia now offers a companion curriculum aimed to help educate students about this chapter of American history and preserve its lessons on race and race relations. FRONTLINE also launched an Instagram account, offering a look at the victims on the Till list and some of their family members.
Since its debut at Tribeca Festival, Un(re)solved has been honored with awards and accolades, including: the ABA's Silver Gavel for Multimedia; IDFA's Award for Digital Storytelling; SIMA's Journalistic Achievement & Creative Advocacy award; SXSW's Innovation Award for Visual Media Experience award; a Webby Awards honoree in the Websites & Mobile: Best Individual Editorial Feature category; and as a finalist for the Scripps Howard Award for Excellence in Multimedia Journalism.