About the Project
On May 24, many of our journalists were fully absorbed covering the Texas primary runoff. Our newsroom, based one block from the state Capitol, focuses on politics, public policy and accountability journalism. When the scale of the tragedy became clear, we quickly dispatched several journalists to Uvalde, from Austin and San Antonio.
With 5.8 million page-views in the first 72 hours, our main story was one of our most-read ever. But from the get-go we were immediately looking ahead, focusing on the areas where we could most add value. Our story by Kate McGee and Jolie McCullough about Texas' continued loosening of gun laws despite years of mass shootings was up that evening. One of our managing editors, Matthew Watkins, himself the parent of two elementary school students, wrote a haunting reflection on the numbing cycle of grief and inaction to which America has been accustomed. Another powerful story appeared the day after, when reporter Zach Despart pointedly told readers that Gov. Greg Abbott — who had vowed action after previous mass shootings — essentially had nothing new to offer.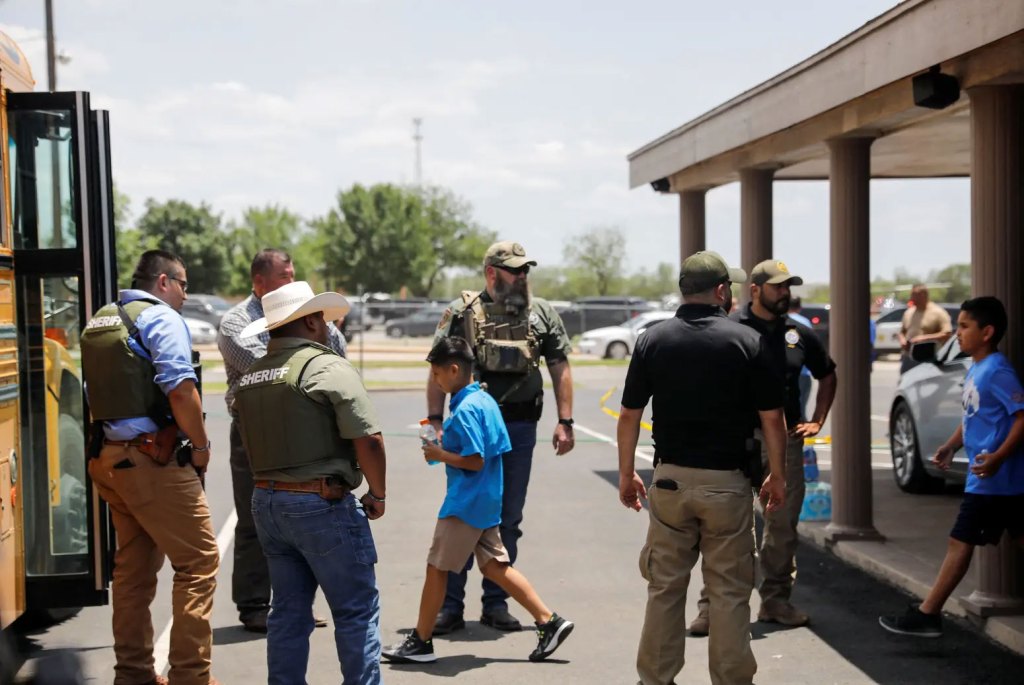 We presented this information in the neutral, nonpartisan manner that we use to chronicle government in Texas. Our service journalism reporter, María Méndez, wrote a detailed explainer answering readers' basic questions about school safety, including who is allowed to carry a gun at school — we recognize that after a major news event we need to advocate for the readers, who need the context about how things are supposed to work before they can form meaningful opinions about what needs to change.
The five stories in our submission are but a sampling of what we published in the first 72 hours after this event. We are particularly proud of our story on Texas Republicans immediately pushing for arming teachers, putting more police officers in schools and hardening campuses — rather than changing gun policy. We attended prayer services and documented the grief of a community in mourning. We documented the gunman's legal purchase of an AR-15 when he turned 18 and the many changes in the official narrative of what had happened. We did not mention the gunman in any headline — mindful of the dangers of copycat attacks — but we are continuing to research whether there were systemic failures related to him.
This effort involved every team at the Tribune – not just reporters and editors but also data reporters, graphics journalists, photojournalists and our multimedia team. Our entire newsroom is around 50 people, and most of our journalists are early in their careers and now had to cover the deadliest school shooting in Texas history. We emphasized mental health and self-care from the beginning, making sure that our journalists were taking breaks and that we rotated them in and out of Uvalde to allow for rest. We brought in the Dart Center to brief our managers on trauma-informed leadership so that we can support our staff in the weeks and months to come.
Judges Comments
This is very, very, very good work. It's a great example of how to cover breaking news for multiple audiences and a breakthrough effort that had national impact and local relevancy. The Tribune put forward a well-balanced portfolio of submissions – exhaustively deep while also serving immediate needs, nailing a sense of digestibility without being superficial. Without a doubt, this entry is a best example of what judges want to highlight with this award.