About the Project
Each of these articles covering the COVID-19 pandemic and centering the voices of those most impacted are a result of El Tímpano's ongoing conversations with the nearly 2,000 Latino and indigenous Mayan immigrants who make up our SMS community.
El Tímpano's approach to reporting combines "news you can use" with accountability reporting and participatory journalism, all based on relationships of trust El Tímpano has cultivated over three years with communities that are rarely reflected in or served by the local or national news media.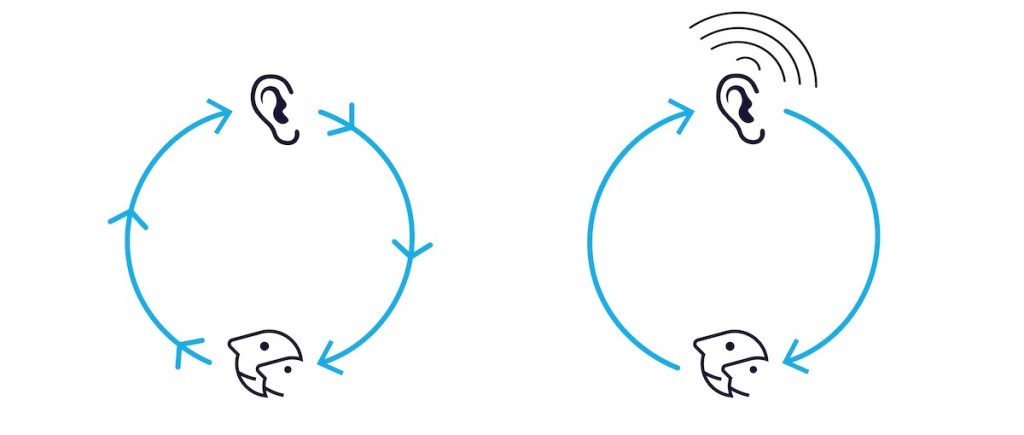 Through SMS, El Tímpano provides timely, actionable, and local news and information to Latino and Mayan immigrants and a platform for subscribers to respond with their questions, concerns, or stories on the issue at hand, creating a feedback loop that is responsive to community needs. And then, through original reporting and partnerships with other media outlets such as The Oakandside, El Tímpano investigates the issues our community brings to our attention and amplifies their stories and voices to reach wider audiences.
What this looks like in practice is incorporating the strategies of community organizing to develop and sustain local and equitable news. The participatory design process we led from 2017 to 2018 included tabling at churches and libraries, partnering with grassroots organizations to facilitate workshops on news and information, and sitting down with dozens of community leaders to learn about community assets and build trusted relationships.
All of El Tímpano's editorial priorities and distribution strategies have been shaped by this process. For instance, many community members shared their desire for "news you can use" delivered in a format they can access regardless of their schedule, location, or technology. This is why SMS is El Tímpano's core approach to news distribution and ongoing engagement.
This community-centered process and accessible technology platform have created a relationship of trust between El Tímpano and our audience, which is what allows community members—many of them undocumented—to feel comfortable sharing stories that few other outlets have covered.
Because of El Tímpano's investment in community-centered news to reach and serve Latino and Mayan immigrants, when the COVID-19 pandemic began, we were prepared to serve our audience with life-saving public health information and a platform to raise their voice.
In addition to published articles submitted as a part of this entry, we have uploaded El Tímpano's 2020-2021 Impact Report as it focuses on El Tímpano's community-engaged journalism to inform and serve our community throughout the COVID-19 pandemic. There you will find examples of SMS messages from our audience, and a photo and map of El Tímpano's in-person outreach to reach community members during the pandemic. Finally, we have also included a blog explaining our process of community-powered reporting.
Lightning Chat
All finalists for the Gather Award in Engaged Journalism were invited by the award sponsor, the University of Oregon School of Journalism and Communication's Agora Journalism Center, to participate in a Lightning Chat where they were given the opportunity to talk more about the impact of their OJA finalist engaged journalism project.