About the Project
Idaho Education News in a non-profit, independent site devoted to statewide education issues. Our mission is to hold educators and lawmakers accountable for taxpayer dollars and student achievement. We also serve as a public awareness services to make sure Idahoans have the information they need to join in conversations about education reform in their communities.
We cover policy creation and implementation but also best practices in public education in efforts to help Idaho climb from the bottom in the country in academic achievement.
We have created in the last year multiple interactive innovations to help users. Here are three:
1. The "ask us anything" feature allows readers to ask me anything and I answer within 24 hours. I answer and I'm often able to include links to more detailed stories. I answer about 100 questions a month.
2. We created a 50-page, user-friendly book on school data. This graphic-loaded book is free and we can snail mail them or we offer a free download.
3. We created a webpage on our site that has six different data portals to help parents find the best school for their family's needs. This site ranks every school in Idaho and has a searchable site where parents can explore data on their own school and compare that data against other schools.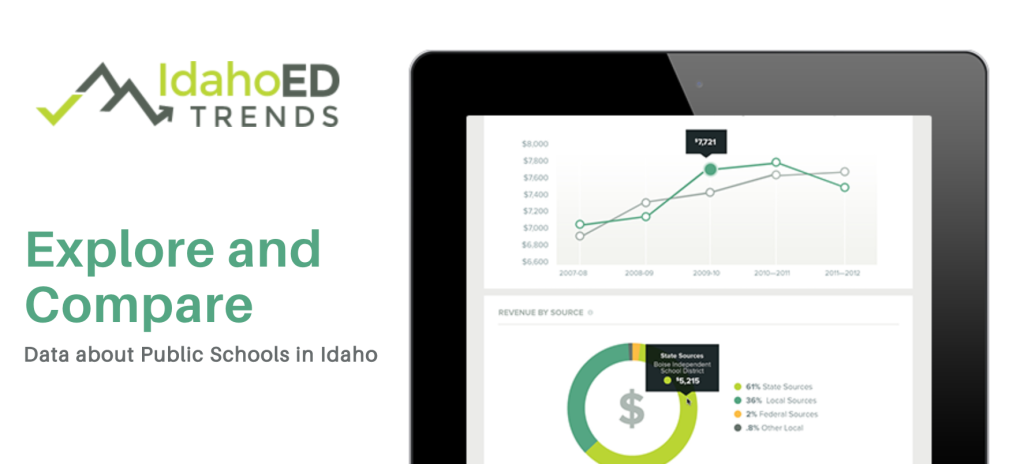 We've been extremely creative with online technology since the coronavirus pandemic hit our country. We have a searchable timeline, a county-by-county look at the impact of the virus and we have a site devoted to all of our coronavirus coverage. These features led to our highest engagement these recent months in our seven-year history.
One of our social media projects won the "audience engagement" award at the annual Idaho Press Club awards.
Idaho Education News won 5 first place Idaho Press Club awards, including General Excellence for online news and Reporter of the Year. Idaho Education News was a finalist in the Education Writers Association's annual awards.
Idaho Education News has been awarded multiple Education Writers Association's fellowship and Solution Journalism grants.
---