About the Project
SCMP's coverage of the political unrest in Hong Kong brought global attention to events that divided the city. SCMP's newsroom adopted innovations that covered real-time events in the city and this included multi-channel coverage that included 'live blog' updates that other media have used to track developments to inform their coverage, breaking news, social media and videos.
To help explain what was happening in Hong Kong to the world and implications of its relationship with China, we took a digital-first approach with the use of data-analysis for audience insights, produced interactive infographics explainers and analysis series with a visual narrative and long-form videos. All this provided comprehensiveness, depth and a historical perspective in our coverage about the protests in Hong Kong.
FEATURED STORIES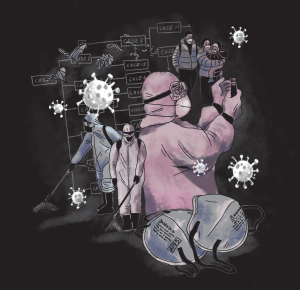 SCMP was one of the first to break the story on the coronavirus on 31 December and closely followed the story with early reports from Wuhan before it became a global pandemic. As our news coverage grew, we leveraged on our experience reporting on the Sars epidemic from 17 years ago to inform the depth and intelligence of our Covid-19 coverage. This led to a newsroom-wide collaboration to produce interactive multimedia content, FAQs, in-depth series and infographics – including one that tracked global infections as early as 21 Jan to help explain the spread of the Covid-19 pandemic. Our work is showcased in our easy-to-navigate microsite to provide our readers a hub for all the latest information for readers. We also participated in a special Facebook Live co-production with Singapore's Straits Times and Channel Seven in Australia to live stream a panel discussion with medical experts from each country. We also have a dedicated Facebook group on coronavirus to share news and, started a daily newsletter to deliver the latest developments on the Covid-19 pandemic to our readers.
SCMP's series on the 30th anniversary of the Tiananmen crackdown covers the social impact of a historic moment that continues to be lived today. The package includes in-depth reports on the 30th anniversary of the Tiananmen Square crackdown in a 6-part series that was accompanied with the award-winning video that features dissidents in China and those in exile on their experience since the night of the crackdown, and why they think China can never heal or move forward until Beijing reverses its verdict on the protest.
---