Judges comments
This project showcases collaborative work at its finest. The judges were left so impressed by the way each of these organizations worked to tell the untold stories of people mauled by police dogs.
About the Project
Police dogs bite thousands of people every year in the United States. The injuries can be physically and financially devastating—and sometimes deadly. Our series, "Mauled: When Police Dogs Are Weapons," is the result of a yearlong investigation by The Marshall Project, AL.com, IndyStar and the Invisible Institute. In a year when police brutality ignited protests across the country, our ground-breaking investigation was the first to focus on the violence involving police dogs.
This series began at AL.com, where reporter Challen Stephens was looking into violent encounters involving one police dog and its handler in Alabama. Suspecting that problems with K-9 units might extend across the country, AL.com reached out to The Marshall Project to broaden the investigation. Our joint reporting led us into the hidden world of police dogs, where maulings are common and oversight is rare. We found that most victims were accused of minor offenses or were not suspects at all, and were frequently left with grievous injuries and lifelong scars.
Separately, IndyStar and the Invisible Institute had partnered to examine the same issue, especially in Indianapolis. Once we learned of those efforts, we quickly joined forces to create a far-reaching, ambitious partnership. When we learned The Advocate was examining the use of dogs on teenagers in Baton Rouge, they also joined the partnership.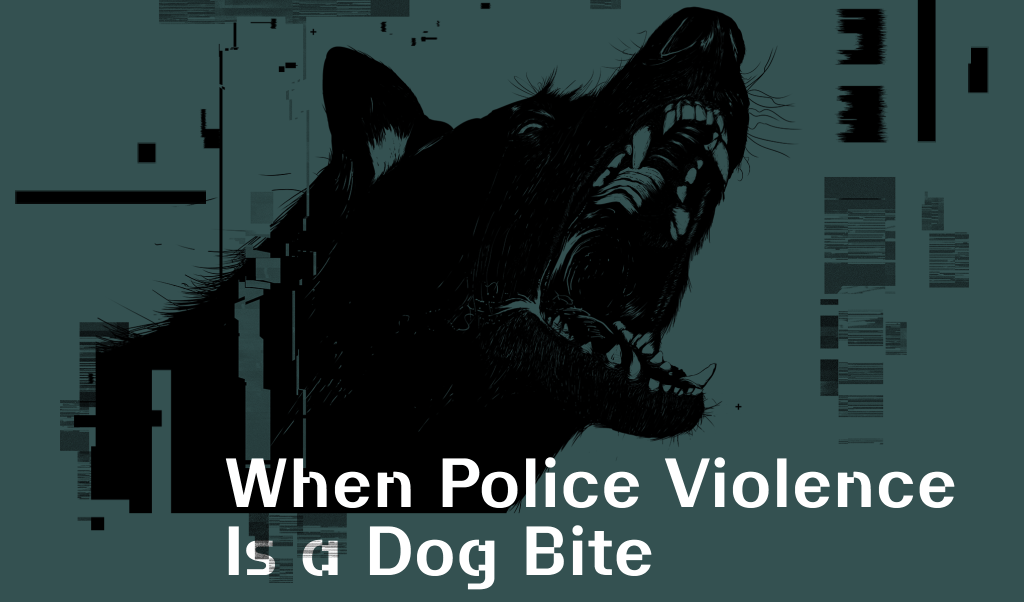 Gruesome or shocking bites often receive local attention and lead to lawsuits, but no one was putting the pieces together on a national scale. We identified individual cases, mostly based on court records, eventually building a nationwide database of more than 150 severe incidents. Many were captured on video from police bodycams or shot by bystanders.
Most of the bites involved people who were suspected of low-level, non-violent crimes, including traffic violations, drug possession or shoplifting. Recently, dogs have been used in response to protests against police brutality. In the more than 150 cases that our reporters examined, we found almost none of the victims were armed.
We were shocked by the severity of the bites. We found dozens of cases in the past few years with life-altering injuries: skin and scalp torn off, vocal cords slashed, hands maimed, muscles torn. People described the incidents as "shark attacks." One woman had seven reconstructive surgeries after a patrol dog bit her head. A man in Montgomery, Ala., bled to death in 2018 when a police dog bit down on his groin and wouldn't let go.
The history of police dogs is deeply interwoven with race. We talked with academic experts who traced the use of dogs against Black people back to slavery, through the Civil Rights movement and in the present. A 2019 study of hospitalizations from patrol dog bites and a 2013 report from Los Angeles show racial disparities in who gets bitten. In Talladega, Ala., we found that all but one of the people attacked by Andor the dog were Black—indeed, an officer had testified under oath that a supervisor said the department wanted a dog that would bite Black people.