About the Project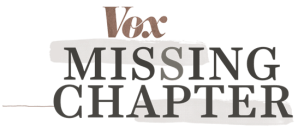 At its core, the Vox video series Missing Chapter exists to address historical trauma. It's a project that sheds light on overlooked historical events, so often shared by marginalized communities, that have resulted in wounds carried across generations. These videos cover events that are rarely included in history textbooks but have shaped the world around us and left lasting economic, social, and psychological ramifications.
By centering on voices from underrepresented communities and incorporating our signature Vox approach to animation, original interviews, and archival images, we've created an experiment in retelling history — with the goal of making space for survivors, descendants, and those personally connected to share their stories.
Inspired by the overwhelming audience engagement around our video on the Tulsa race massacre, we knew we wanted to tell more stories like it. Other episodes cover a wide variety of historical events, from racial violence to genocide, from forced assimilation to forced evictions. These stories aim to tackle not just what traumatic events occurred in the past but how these events are connected to our present.
Because so many of these events occurred decades ago, we rely heavily on the voices of historical experts or descendants of people who were there. We spend weeks scouring books, primary source material, and government records to find the right people to help tell these stories. Before the Covid-19 pandemic hit, we were able to travel to the places where these events happened and spend time on the ground with people who live there and feel the repercussions of these historical moments – as well as gather visuals to give a sense of place.
The result is a blend of varied present-day voices with stunning, rarely-seen archival imagery and vivid scenery to create a window into worlds that many people have never learned about. Ranjani Chakraborty, who hosts and produces the series, has a curious and generous presence, and is skilled at bringing these sensitive issues to the fore in a way that a young and curious YouTube audience can enjoy and understand. And Melissa Hirsch, the associate producer, brings her investigative background to the project to find expressive interviewees and dig up sometimes never-before-published archival material and give it life.