About the Project
No one knows exactly how many women have been killed or kidnapped in Ciudad Juárez, Mexico. Many gender-based killings go undiscovered, unsolved and unpunished, enough that the crime has generated its own official classification in Mexico and in much of Latin America: femicide.
But the missing and murdered women of Juárez are more than statistics and data points. They are beloved daughters who have left behind an unimaginable and senseless void. They are the fuel of activism against impunity and injustice. They are the seeds of grief that blossom into art. And they are beautiful, fragile memories that must be preserved.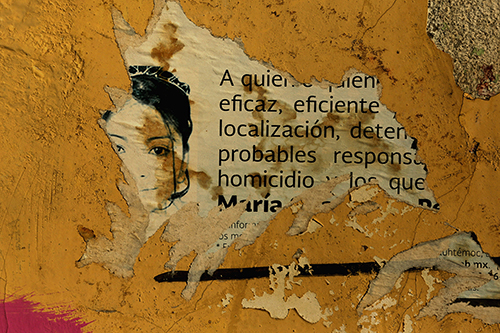 On International Women's Day 2020, The Seattle Times published "Disappearing Daughters," a project combining visual journalism with visual poetry to highlight the strength of the women of Juárez.
The project weaves together poetry by Washington State Poet Laureate Claudia Castro Luna with our reporting, photography and film, immersing the audience in the stories of mothers seeking justice for their missing daughters — as well as greater societal change.
Acceptance Speech
---