About the Project
The United States' immigrant detention system is the largest in the world. Forty years ago, this system did not exist.
How did a system designed to process new arrivals swell from holding a little more than 2,000 people in 1979, to holding over 52,000 people in a network of federal and private prisons and county jails today?
"Detained," a multimedia immersive published in partnership with The Guardian, sets out to answer this question, tracing the origins of detention decades earlier than most news organizations have chronicled. Blending video, data visualization, interactivity and text, "Detained" takes viewers on a 40-year journey that begins with a makeshift response to a humanitarian crisis and ends with the emergence of the world's largest immigrant detention system.
Archival videos, animation and exclusive footage from inside one of the country's first detention centers are interspersed with interviews with those who helped build today's system. They include Doris Meissner (former INS commissioner), Michael Chertoff (former Secretary of Homeland Security) and Leon Panetta (former Secretary of Defense), as well as people like Roxana, who was separated from her children a year before the national outcry over family separations.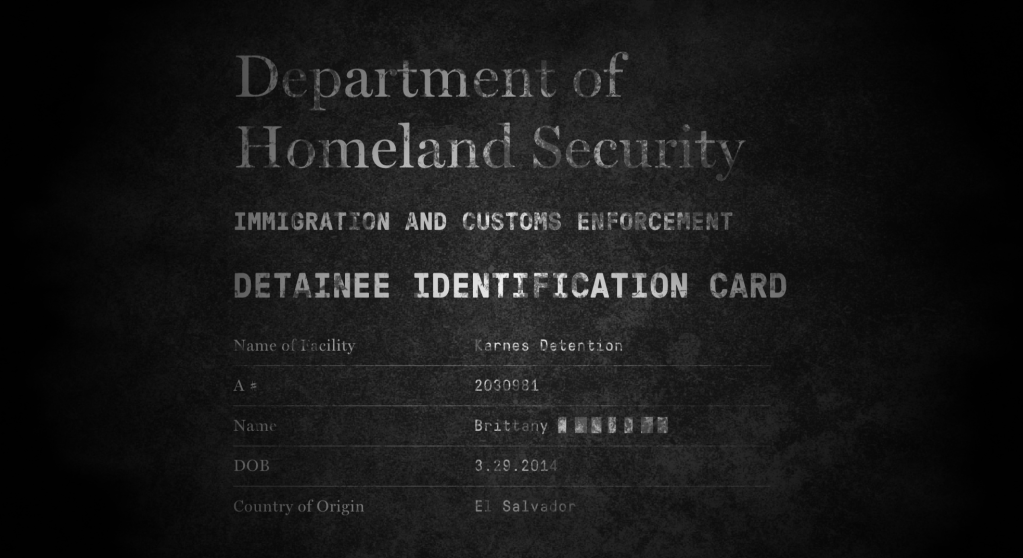 Detained was released by The Marshall Project and The Guardian on Sept. 24 to immediate acclaim, and reached a broad international audience. The Wall Street Journal's Jake Nicol called it a "stunning piece of visual journalism," while Mother Jones' D.C. bureau chief, David Corn, thought it was a "fabulous multimedia project." Film director Paola Mendoza called it a "MUST read," and author Idrees Ahmad found it to be a "superb documentary investigation." The project was shared by the ACLU of Texas, RAICES and Detention Watch, and Robert F. Kennedy Human Rights called it "imperative storytelling."
Now, "Detained" is used as a primer and educational guide for immigration advocates and lawyers—it was the opening presentation for the Vera Institute's Safety and Fairness for Everyone (SAFE) Network conference and was presented at New York City's Tenement Museum for the public. We published all of the data compiled during our reporting on GitHub for journalists, researchers and others to use. Shortly after publication, the Migrahack immigration hack-a-thon in Colorado used our database for a number of their projects.
For comprehensively documenting the exponential growth of America's immigrant detention system, and for furthering our understanding of how detention became our country's default response to unauthorized immigration, we are proud to nominate "Detained" for the ONA Online Journalism Award for Feature by a small newsroom.