About the Project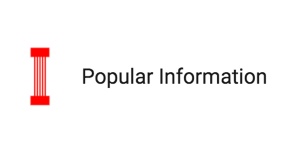 Popular Information is a newsletter by Judd Legum dedicated to independent accountability journalism. The newsletter has had an impact on people's lives by consistently holding powerful people and institutions accountable for their actions.
In early March, as the coronavirus pandemic emerged, Popular Information reported that Darden — which operates the Olive Garden and other large restaurant chains — did not provide paid sick leave for its employees, except in a few states where it is required by law. The reporting for that edition involved talking with dozens of Darden employees, in restaurants, on the phone, and online. About 10 hours after the piece published, Darden announced it would provide paid sick leave to all its hourly restaurant employees. The change improved working conditions for 175,000 workers.
Similar reporting in Popular Information on Kroger, Spectrum, and Petsmart, grounded in interviews with employees and internal documents, resulted in meaningful changes for workers at those companies.
The newsletter has also reported extensively on online misinformation, with a focus on Facebook. A report in Popular Information earlier this year resulted in Facebook removing over 1,000 Trump campaign ads for violating the company's policy on census misinformation. Facebook initially told Popular Information that the ads did not violate Facebook's policies. But following an uproar after the newsletter was published, the company reversed course. It is the only time to date that Facebook has removed Trump campaign ads for misinformation.
Popular Infomation revealed that a large pro-Trump network of Facebook pages, including a page called "I Love America," was run out of Ukraine. Eight hours after publication, Facebook removed the entire network, which had the reach of the New York Times and Washington Post combined. With the help of a Ukrainian journalist, Popular Information interviewed the Ukrainians behind the scheme.
Last October, Popular Information was the first outlet to report Facebook changed its advertising policy to allow politicians to lie in ads. Facebook maintained that it had not changed its policy, but screenshots of its advertising guidelines maintained by Popular Information proved that it had.
Popular Information's reporting has been cited in the New York Times, the Washington Post, Bloomberg, the Associated Press, The New Yorker, NBC News, Vanity Fair, BuzzFeed, and many other national and local outlets.
Popular Information demonstrates that newsletters can do far more than summarize the news. They can be a powerful vehicle to create change.