About the Project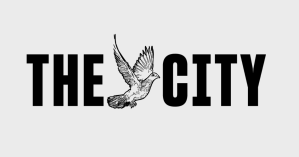 From the start, we thought of THE CITY Scoop not so much as a newsletter, but as a daily dialogue with a friend. We share some news, toss in the occasional question (that we hope to get responses to and act upon) and end with a kicker — essentially a grace note by turns humorous, inspiring or poignant.
The closing is always the same: Love, THE CITY.
But much, of course, has changed from when THE CITY launched in early April 2019 as an independent nonprofit news site dedicated to hard-hitting reporting serving the people of New York.
In short order, THE CITY Scoop, which is sent weekday mornings, and our week-wrapping Sunday Review, helped grow our relationship with our audience, through delivery of news and call-outs asking about information needs — from the search for fresh produce to what do readers want to know about upcoming elections.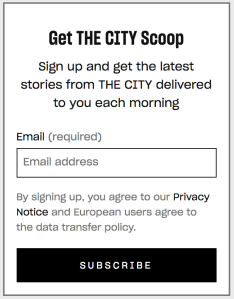 The mission didn't shift as much as gain new resonance when the coronavirus outbreak hit New York hard. We delivered news — lots of it. We asked not only questions, but for help in reporting in a city on lockdown. And we did our best to capture the evolving mood of New York during one of its most challenging periods.
The Scoop covers numerous topics — ranging from a special newsletter that we addressed to Mayor de Blasio after he dropped his presidential bid to the last newsletter that didn't contain the word "coronavirus" to three published at the height of the crisis.
---