About the Project
Since statehood, Alaska has robbed Native villages of the most basic of human rights: safety.
The stories in our series, "Lawless," a partnership between the Anchorage Daily News and ProPublica's Local Reporting Network, laid bare Alaska's failing, two-tiered criminal justice system. It was the first comprehensive investigation to reveal how indigenous people in Alaska are systematically denied first responders.

Daily News journalists flew hundreds of miles, sleeping on the floors of schoolhouse libraries and riding in sleds and on snowmobiles. What we found was stunning:
A village so desperate for law enforcement it hires sex offenders to patrol the streets. A police officer who survived sexual abuse as a child, only to take his own life after revealing dysfunction within a failed state program. Alaska State Troopers deployed to protect communities on the road system instead of areas too small or too remote to employ local police.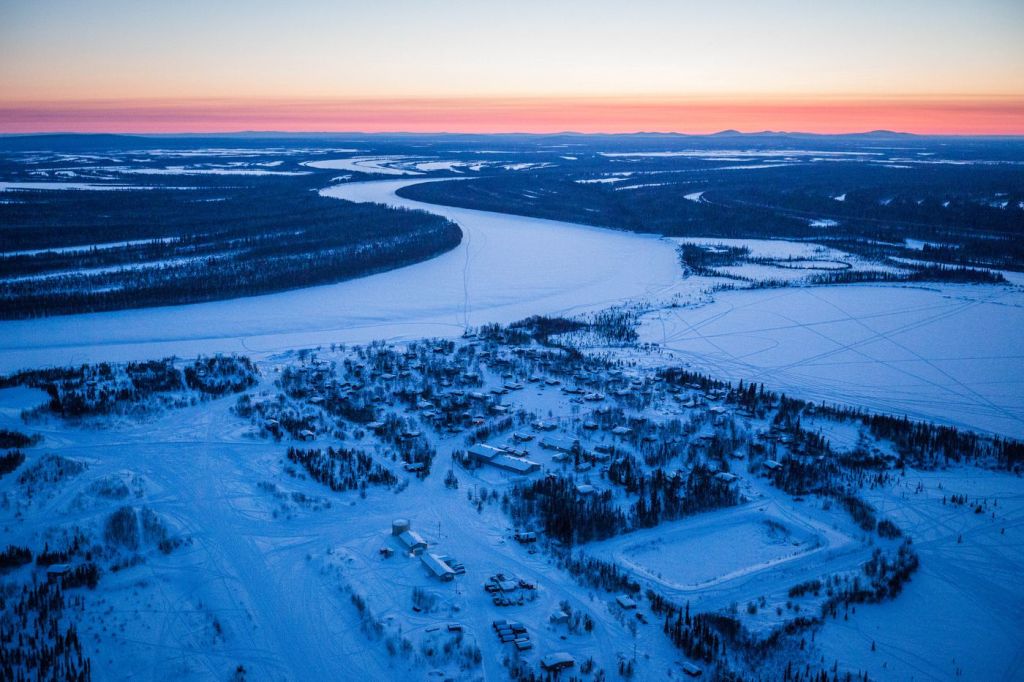 The response was equally remarkable:
At the Alaska Federation of Natives convention in October, the state's largest annual gathering of tribal leaders, U.S. Attorney General William Barr announced the Justice Department would spend tens of millions to address the inequities.
The U.S. Attorney's Office in Anchorage has announced the hiring of additional rural prosecutors while Gov. Mike Dunleavy said the state will post 15 additional state troopers in rural Alaska including villages we revealed to be home to a sex offender cop and where the murder of a Alaska Native woman remains unsolved.
The Alaska Police Standards Council has proposed changing state regulations that govern the hiring of Village Police Officers.
This reporting ignited an ongoing conversation in Alaska and a reckoning for sexual predators and the justice system alike. We held a community meeting in Kotzebue, Alaska, where a little girl had been raped and murdered in 2018, providing residents, advocates and law enforcement the first chance to discuss sexual violence.
"You spent your entire life just pretending and hiding and protecting, and it doesn't have to be that way anymore," sex abuse survivor Tia Wakolee told the crowd of 70 people. "I don't want any children to go through the things that I grew up dealing with."
The event, attended by the head of law enforcement for Alaska and legislators representing the region, ended with local nonprofit and tribal leaders vowing to continue the conversation. Throughout the year we continued to ask Alaskans to share their experiences with the failing criminal justice system and have now spoken to more than 300 people.
Our series ended with six practical solutions to Alaska's law enforcement crisis, based on interviews with experts, combined with a dozen op-eds from village leaders, the Alaska Congressional delegation and sexual assault survivors who offered additional ideas.