About the Project
Quanta Magazine illuminates underreported areas of science and mathematics through its award-winning public service journalism. First launched in 2013 and fully redesigned in 2017, our online magazine is known for its incisive, nuanced reporting, scientifically accurate explainers, engaging interactives and artistic vision. The Nobel-prize winning physicist David Gross calls Quanta "the greatest thing to happen to science journalism in many years."
Our reporters have won numerous science journalism awards and are regularly featured in popular books that anthologize the best science and math writing. This year, Quanta was honored with a National Magazine Award for general excellence. Judges for the American Society of Magazine Editors cited our "willingness to tackle some of the toughest and most difficult topics in science and math in a language that is accessible to the lay reader without condescension or oversimplification."
Quanta's journalistic ambitions carry us to the high-hanging fruit. We report on research that is long-term, curiosity-driven and highly technical — intellectual pursuits that seldom appear in the popular press but that will lay the groundwork for future advances in technology, medicine and environmental stewardship.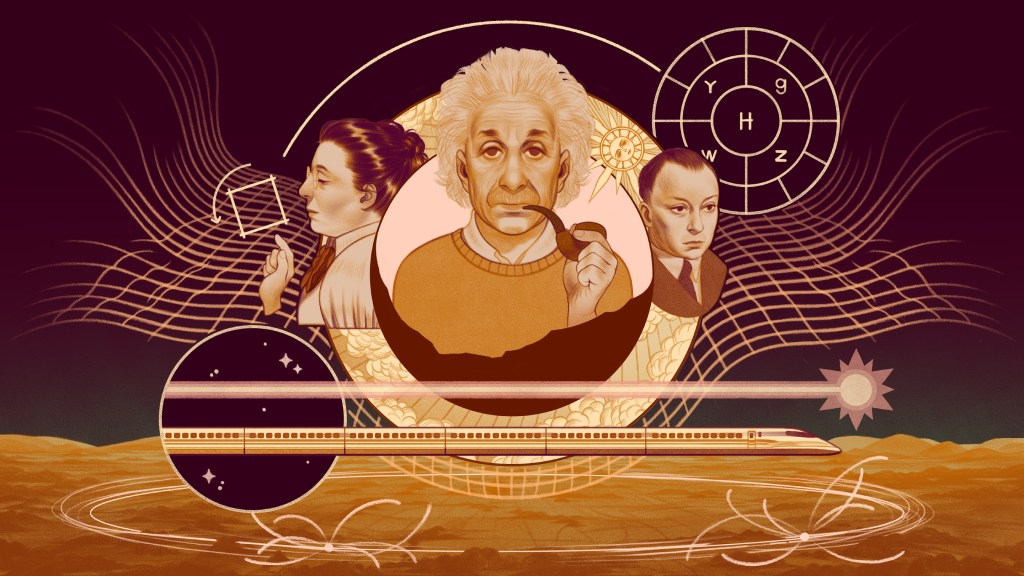 These ambitions compel us to design unique immersive visual experiences to further elevate our deeply reported and carefully crafted prose. "The Simple Idea Behind Einstein's Greatest Discoveries" is a thoughtful exploration of the role that symmetry has played in the development of modern physics and how that role could change as the field seeks to break new ground. Readers first encounter a mural illustrating the central characters and themes, followed by thematic spot illustrations, an interactive timeline and noteworthy historical photos. Our "Map of Mathematics" is a fully interactive, absurdly ambitious — though necessarily incomplete — guide to the boundless mathematical universe. Our reader service column "The Animal Origins of Coronavirus and Flu" offered expert answers to some of the burning questions about the origin of the COVID-19 pandemic. We explored humanity's evolving understanding of time from 50,000 BCE to the present in an illustrated and animated timeline highlighting relevant observations in culture, physics, timekeeping and biology. And our "Joy of x" podcast delighted listeners with intimate and revealing conversations with some of the most brilliant scientific and mathematical minds working today.
Quanta has been recognized for its innovative art, design, interactive explainers and videos. In 2018, we were a finalist for a Webby Award in the science website category, finishing second in People's Voice voting. And this year, the second season of our In Theory video series won a New York Emmy Award and was named a finalist and official selection of the Raw Science Film Festival.
A publication is only as good as the people who produce it. Our small but courageous staff of reporters, editors, artists and producers is deeply committed to the highest standards of journalism and digital storytelling as it reports on some of the most mind-bendingly complex ideas pressing against the boundaries of human knowledge — ideas that would otherwise remain inaccessible to the public