About the Team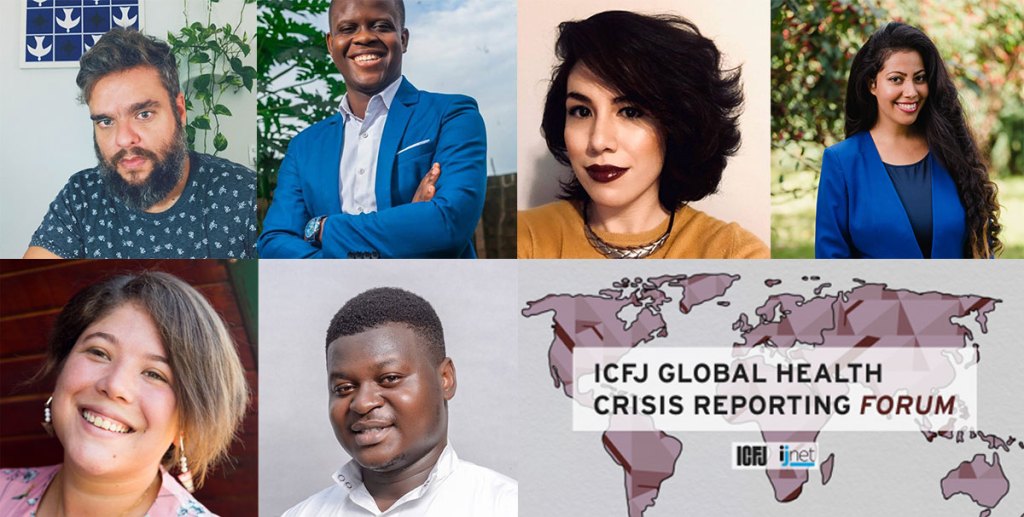 The 2021 ONA Community Award recognizes the timely work of the community managers of the ICFJ (International Center for Journalists) Global Health Crisis Reporting Forum: Paul Adepoju (Nigeria), Kossi Balao (Togo), Desiree Esquivel (Paraguay), Fadwa Kamal (Morocco), Alexandre Orrico (Brazil), Stella Roque (United States).
This innovative team supports a forum of 13,000 journalists from 134 countries to cover the Covid-19 pandemic in five languages. The award selection committee highlighted the reach and potential long-term impact of their work—an engaged community that can share lessons on connecting under-sourced journalists to science resources and help with the next public health crisis.
Through tailored online training and community building, they play a critical role in journalists' ability to deliver accurate and relevant information to their communities. Each community manager hosts a weekly webinar in their language with expert trainers. Together they have held more than 220 sessions on science and health topics, digital journalism techniques, combatting disinformation, data analysis and visualization, audience analytics, cybersecurity and video storytelling. Through Facebook groups and listservs, they promote cross-border collaborations on pandemic stories and information sharing. They have also developed interactive surveys, a global reporting contest in each language and monthly "coffee with journalists" meetup to encourage collaboration.
Announcement Video
---