About Meredith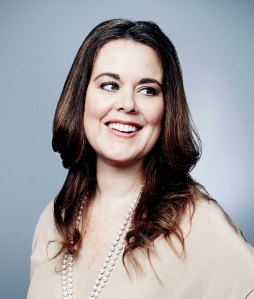 Meredith Artley is a senior vice president and editor-in-chief of CNN Digital Worldwide, where she oversees the creation, programming and publishing of content across all CNN Digital properties including CNN.com, CNNi.com, CNN Politics and CNN Business across mobile, social, desktop and a variety of emerging platforms and products.
She leads a global team of more than 250 talented reporters, producers and editors to fuel one the world's top digital brands. Under Meredith's leadership, CNN Digital has become #1 in unique users across mobile and desktop, #1 in video, and the most followed and fanned news organization on social.
Before joining CNN and moving to Atlanta, Artley led digital editorial efforts, strategies and teams for the Los Angeles Times, the Paris-based International Herald Tribune and The New York Times.
She is the former president of the board for the Online News Association, a graduate of the University of Missouri, the wife of an ex-journalist and the mother of a rambunctious boy.
Announcement Video
Contributions to ONA
Meredith's continued involvement with ONA has proven invaluable to the organization and community at-large.
People who have worked with her shared that, "Meredith's insights, genuine curiosity and strategic prodding improved the work of ONA." Staff and peers emphasized their admiration for her thoughtful professional guidance, her humor and generous leadership style.
Among her numerous contributions, Meredith has shared her expertise at ONA's annual conference several times as a speaker and served on ONA's Board of Directors. She also led ONA through the development and execution of an ambitious three-year strategic plan and change in executive leadership.
ONA is honored to recognize Meredith with the Founder Award. Here's a look at some additional highlights of her contributions to ONA:
2000: Meredith was part of ONA from the beginning, including being one of the winners at the inaugural Online Journalism Awards while an Associate Editor at The New York Times.
2008: Served as a judge for the Online Journalism Awards.
2010–2016: Provided strategic guidance to ONA as a member of the Board of Directors. Served in executive officer roles on the Board, as Vice President (2013–2014) and President (2015–2016).
2014: Developed and moderated the "Lady Leadership Lightning Talks" at ONA14. The session was packed, and its success demonstrated the need for women's leadership programming and led directly to the creation of the ONA-Poynter Women's Leadership Academy in 2015. The academy has expanded into two programs, Poynter Leadership Academy for Women in Media and ONA's Women's Leadership Accelerator, and has supported over 400 alumni and counting.